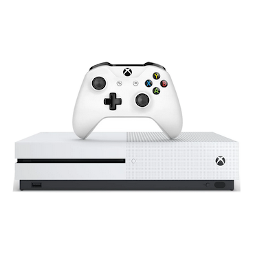 Through video game consoles, video games are becoming more and more accessible to all individuals of all ages. Like any other electronic, your Xbox Repairs in Chattanooga console can experience issues the require repair. Whether your console is having trouble powering on, is no longer registering your controller, or is just not functioning properly, our expert technicians can diagnose the cause of your issue and repair your Xbox Repairs in Chattanooga console.
Common Xbox Repairs in Chattanooga Repair Problems
Xbox Repairs in Chattanooga Hard Drive Repair
Having trouble reading discs, the drive may need to be replaced. Drives are prone to fail over time, particularly on earlier models. Our techs have experience replacing all game console drives.
Xbox Repairs in Chattanooga HDMI Port Repair
If your game console won't show up on your screen, the HDMI port may need to be replaced. We can help diagnose the issue and replace cable ports or power supply. Stop by or give us a call.
Xbox Repairs in Chattanooga Other Issue Repair
Is your game console no longer recognizing memory cards, or not reading your game cartridges, or just something else is wrong. Don't worry, our technicians can repair almost any issue fast and affordably.
We offer high-quality Xbox repairs in Chattanooga for Xbox Series X/S, One X/S, One, 360, and other models. Our technicians can fix anything from disc read errors to audio issues with your Xbox console.
Repair Services
Here are the Xbox repair services we offer:
Disc Drive Repair
Overheating Issue Repair
Red Ring of Death Repair
E Error Repair
Power Issue Repair
Hard Drive Repair/Replacement
HDMI Port Repair
Wi-Fi Connectivity Issue Repair
Controller Repair
Audio Output Issue Repair
Video Output Issue Repair
Didn't find the repair you're looking for above? Don't worry! You can call us at 423-315-0448 and we'll assist you. We also offer a free Xbox diagnostic service to help you find the cause of the issue you're having with your Xbox.
Turnaround Time
Our technicians strive to finish Xbox repairs the same-day they receive the units for service. However, if the repair your console needs involves solder work, the same-day turnaround doesn't apply.
Warranty
All Xbox repairs we offer are covered by a 90-day warranty. That means any issue with your Xbox repair with us will be fixed for free within the warranty period. Restrictions apply.
Get an Instant Quote
Start your Xbox repair with us by getting an instant quote. We'll get back to you with a cost estimate and turnaround time for the service your console needs via text, phone call, or email.
Contact iPatch
For inquiries, you can give us a call at 423-315-0448, drop by our Chattanooga, TN store, or fill out our contact form. We're looking forward to hearing from you!