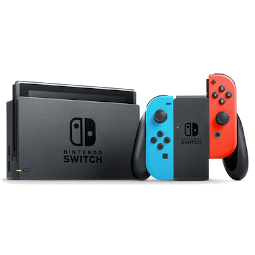 Through video game consoles, video games are becoming more and more accessible to all individuals of all ages. Like any other electronic, your Nintendo Repairs in Chattanooga console can experience issues the require repair. Whether your console is having trouble powering on, is no longer registering your controller, or is just not functioning properly, our expert technicians can diagnose the cause of your issue and repair your Nintendo Repairs in Chattanooga console.
Common Nintendo Repairs in Chattanooga Repair Problems
Nintendo Repairs in Chattanooga Hard Drive Repair
Having trouble reading discs, the drive may need to be replaced. Drives are prone to fail over time, particularly on earlier models. Our techs have experience replacing all game console drives.
Nintendo Repairs in Chattanooga HDMI Port Repair
If your game console won't show up on your screen, the HDMI port may need to be replaced. We can help diagnose the issue and replace cable ports or power supply. Stop by or give us a call.
Nintendo Repairs in Chattanooga Other Issue Repair
Is your game console no longer recognizing memory cards, or not reading your game cartridges, or just something else is wrong. Don't worry, our technicians can repair almost any issue fast and affordably.
Our Nintendo repairs in Chattanooga covers Switch, Wii, and older Nintendo consoles. We offer a wide range of services, such as disc drive repairs, overheating issue repairs, power issue repairs, and more.
Repair Services
Here's a list of Nintendo repairs you can get from iPatch:
Disc Drive Repair
Overheating Issue Repair
Power Issue Repair
Controller Repair
Wi-Fi Connectivity Issue Repair
Software Repair
Audio Issue Repair
Video Input Issue Repair
If you can't find the repair you're looking for, call us at 423-315-0448 and we'll be happy to assist you. You can also get a free diagnostic service for your Nintendo console to find out the repair service it needs.
Turnaround Time
We strive to provide you with fast repairs to get you back to gaming as soon as possible. Our Nintendo repairs have a same-day turnaround, except if the repair your console requires involves solder work.
Warranty
All Nintendo repairs we offer come with a warranty. We cover Nintendo Switch screen repairs with a 1-year warranty, and we cover all other repairs with a 90-day warranty. Restrictions apply.
Any issue with the part our technicians repaired or replaced will be fixed for free within the warranty period.
Get an Instant Quote
Wondering how much getting your Nintendo console fixed will cost? Get an instant quote to receive a repair estimate. We'll get back to you via text, phone call, or email.
Contact iPatch
Got questions for us? Call us at 423-315-0448 or drop by our repair store in Chattanooga, TN. You can also fill out our contact form to send your inquiries.